Prioritize the Security of your Members Critical Information with SideDrawer
SideDrawer provides an easy way to share files and information, and allows your Members to engage their network collaboratively through the Web or Mobile application. Build workflows to collect and manage Mortgage / Credit Applications, KYCs, Personal / Education Loans and more.

File sharing today has hidden risks
With risk of malware in attachments, phishing links, and altered emails, you and your Members must constantly be on-guard with any email-related engagement.​
Collaborate with confidence
With an intuitive interface, you and your Members can easily manage who has permissions to access any sensitive data quickly and transparently. Help you Members share all critical documents they have with you stress-free.​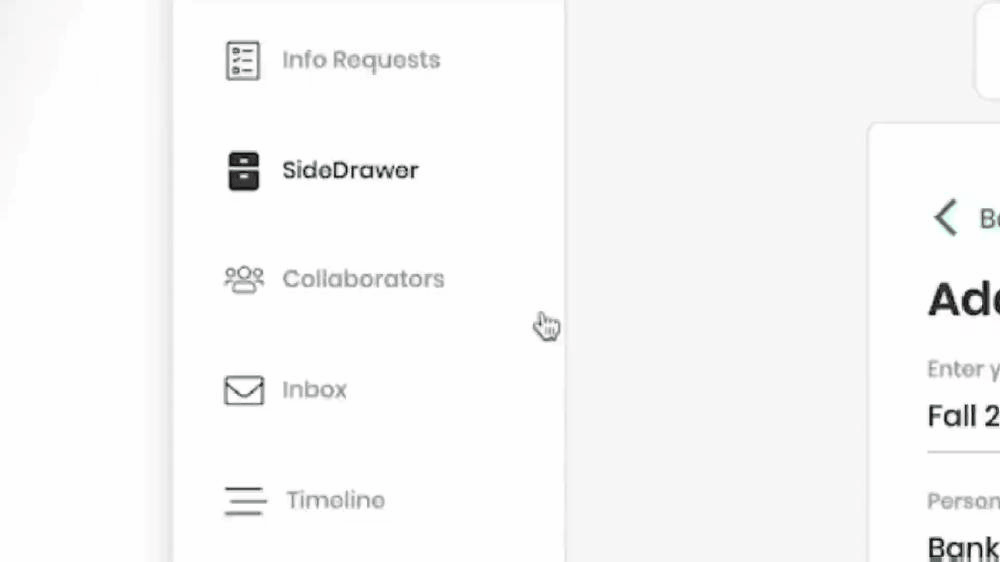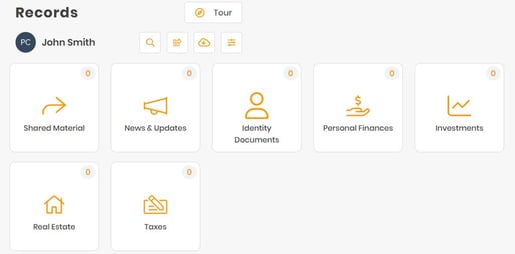 Stay Organized and Personal
Determine the organizational categories most suited for your Members, and avoid any guesswork for those accessing the material. Spend less time searching for information, and more time working with your Members.
Our Members expect us to diligently protect their critical personal information; and SideDrawer provides more than just that. SideDrawer's productivity tools will help our Credit Union streamline the collection of information and documents for personal applications, loans, and more. Members can receive even more value from the product, using it to personally organize and share all their critical life documents in case of an emergency. SideDrawer will save us time, effort and help us provide even more value to our Members. It's a win – win for everyone!"
- Jim Ryan, President, JM Associates Federal Credit Union
Not only would I offer this to my clients, but I would use it myself. I didn't realize how necessary and affordable SideDrawer is in your everyday life!"
- Anonymous SideDrawer Customer
I'm a retired insurance broker. I was always on the road meeting with clients lugging around files and a laptop. My daughter told me about SideDrawer and I was blown away by the idea, I wish I had it back in the day!"
SideDrawer is NEEDED by many! I didn't realize how unorganized I actually am, and I work in Financial Services. I thought I had everything under control until I realized that I have stuff everywhere; bank statements in my mail tray, cable bills in my email, critical documents that I don't remember, in my safe. I would use SideDrawer to record EVERYTHING!"
I manage about 100 clients. Every time I need to collect their information for tax season, it's a hassle and a pain for me to get it all on time. I usually don't. If my customers had a SideDrawer account and keep it up to date, I wouldn't need to chase them. It's all there. It'll save me time, and them money!"
Have repeated document requests?
Build Info Requests to securely collect data and documents from clients that are auto-organized into relevant categories of your choosing. Improve how you collect information for Mortgage Applications, Loan Applications, KYCs and more.​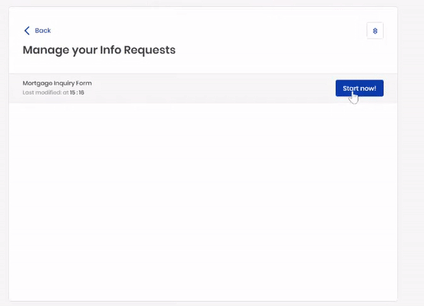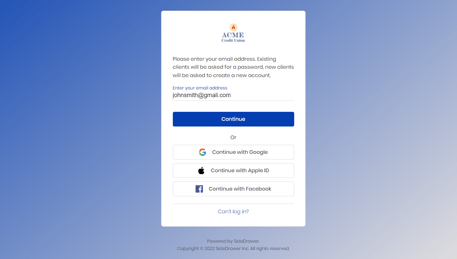 Brand your experience
Members recognize your name and brand. Keep that consistency as Members navigate the platform to maintain comfort. Brand the entire experience including Web / Mobile Interfaces, Messaging and more.
Provide more Value to your Members
Offer your Members the ability to create their own personal Vault to support their life organization with families and other professionals. Having documents securely available for themselves and their significant others can make the difference in any unforeseen life altering event.