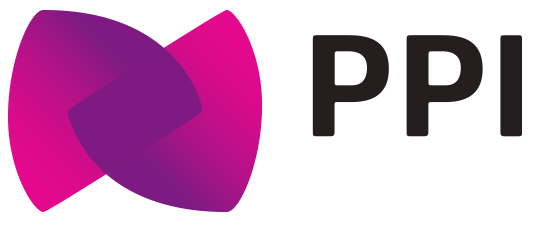 Give direction
Designed with users in mind, our simple layout eliminates the confusion and frustration with traditional document repositories. Categorization streamlines the experience.
Our portal experience is just better
Most businesses treat portals as a document dump ruining the user experience. Now, you can match the amazing experience of your overall brand and offering, with your document repository as well.
Don't slowdown
Our APIs can connect to any storage provider so you can maintain your existing workflows.
Designed for today's clients
Collaboration capabilities, focused on privacy and security, that engages your clients and grows your network.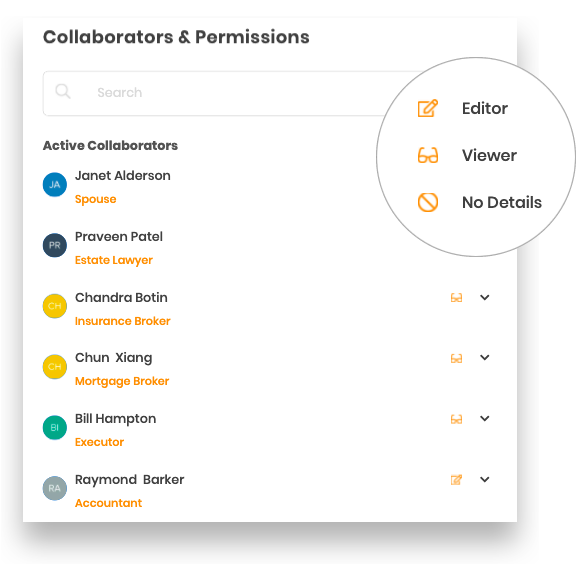 Your average client has 3-4 professionals they deal with, each of them operating as a silo. SideDrawer allows you to seamlessly add all your client's professionals, expanding your network and growing your practice
Our flexible platform allows for collaboration settings where you determine access limits - internal individuals, client coverage teams, by role, or externally by permissioned collaborators.
SideDrawer has complete audit logs to track any and all activity that's taking place (digital footprint).
Developer friendly
Over 350 API endpoints for a complete customized experience. Leverage our Integrations with your choice of storage provider.
We understand the importance of personalizing your user experience, but client-facing document delivery is not where your team needs to spend months (or years!) re-inventing the wheel.
Streamline your organization workflows by connecting your client's SideDrawer to the file/folder hierarchical structure on your existing storage provider. Our technology allows for seamless integration with Dropbox, Google Drive, Microsoft OneDrive and SharePoint, among others.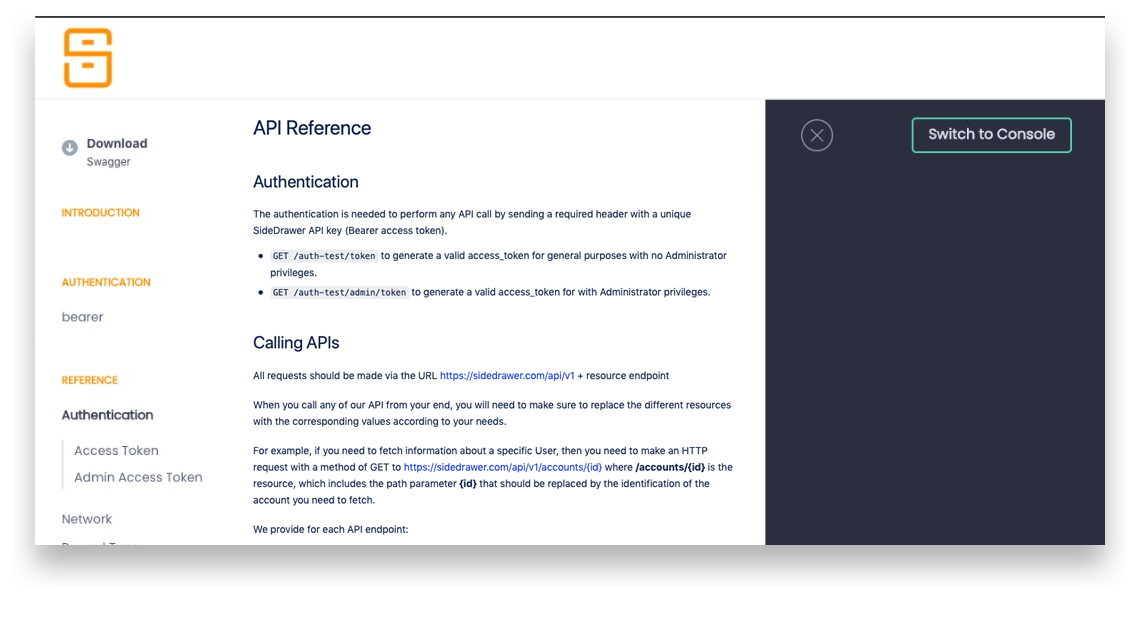 Secure distribution
No emails with sensitive files or links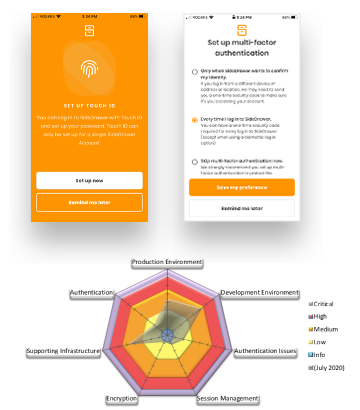 Don't risk malware in attachments, don't be a target for any phishing attacks, don't send or receive sensitive client documents via email any longer. We have robust collaboration and sharing controls that are all permission based and share any record or tile with any collaborator you choose!
48% of malicious email attachments are Office files
34.9% of all spear-phishing e-mail was directed at an organization in the financial industry
59% of phishing attacks in the Americas relate to finance
94% of malware was delivered via email
Source: https://www.phishingbox.com/resources/phishing-facts
Insights & Analytics
Leverage native metadata. See all activity in the Timeline. Schedule Record level reminders for expiration dates, client requests and activities.
Leverage real-time data to track which files and records are being viewed actively, shared or uploaded over time. The Timeline also logs individual user activity and location information and allows you to create private Notes and Tasks.
Ensure reminders and expiry notices are triggered at the right time and sent to the right Team members or clients. Administrators can schedule document reminder and expiration warning notices with campaigns, licenses and other deadlines.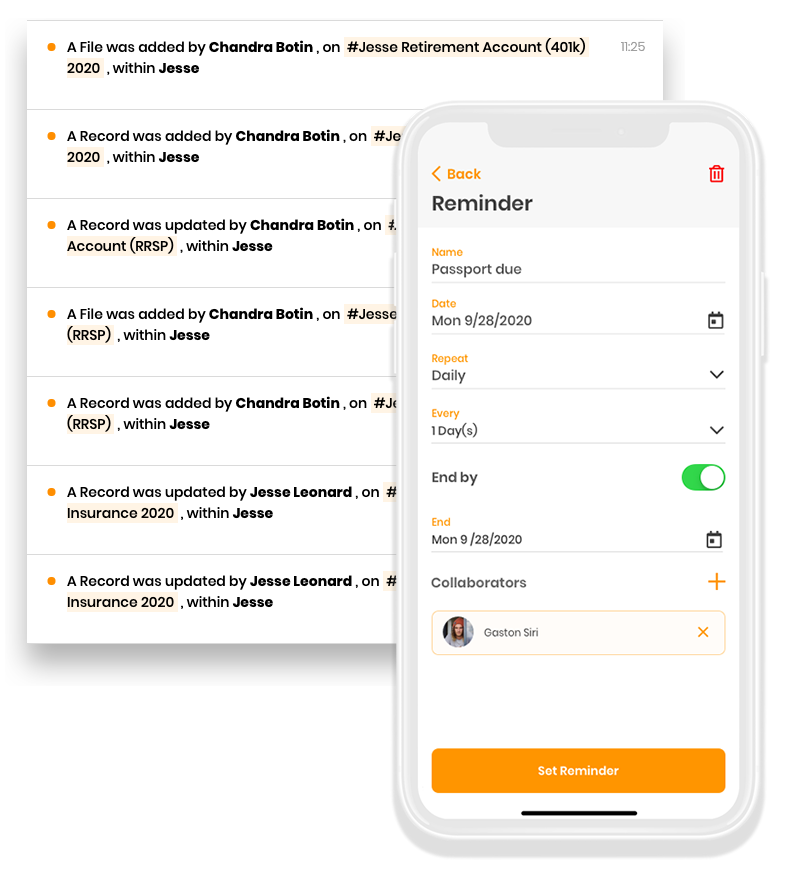 Distributed & Scalable. Built for Growth
Global Scalability: Architecture based on distributed micro-services, hosted across the world to support Distributed Data compliant with the strictest global security regulations.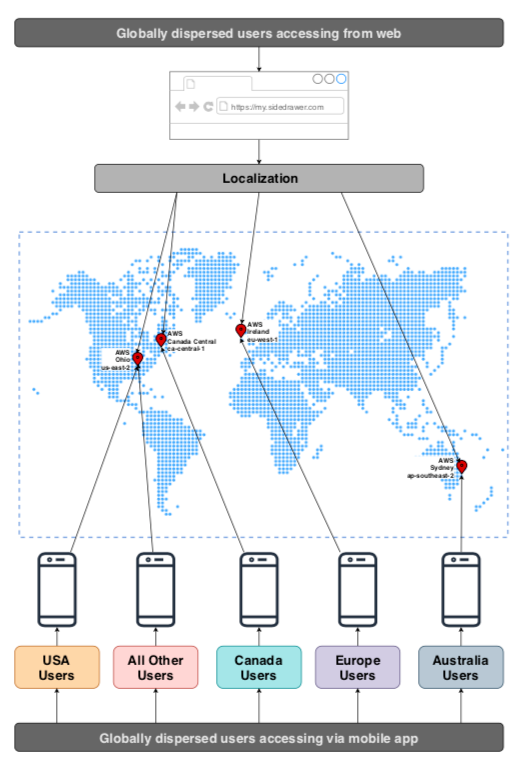 An Enterprise document organization platform that offers quick, easy and secure upload and storage capabilities on a global scale. We use AWS (Amazon Web Services) which offers 99.999% uptime availability, and leverage off of your own document storage.
Our infrastructure is designed for global distribution and global privacy requirements, allowing geographically distributed data to be stored in their respective local countries.
Whether you're a sole proprietor, a medium sized business, or an enterprise, SideDrawer offers a scalable solution that meets your company's needs. Our platform allows for unlimited users, collaborators, scalable storage, and complete customization.
We'll keep you posted
Register to our knowledge base and stay on top of your life planning!