Pricing
Enterprise grade document management your clients will love!
Monthly
Yearly

(Save 16%)
Standard
Enable a professional digital collaboration experience with your clients, and take security to the next level.
$

19 USD
$

16 USD
$

27 CAD
$

22 CAD
per admin user/month, billed monthly
per admin user/month, billed annually
3 Admin Users Minimum
Risk Free 14-day Trial
What's included:

Web and Mobile applications
Web and Mobile secure form and file request completion
Unlimited Collaborators *
Your own URL (yourname.sidedrawer.com)
Simplified PDF completion and digital signatures
Multiple info gathering workflows
Monthly separate webinars for clients and staff
95%+ positive customer support experience
Automatic data storage on appropriate Canadian, US, or other regional servers
Multi-cloud storage with redundancies and back-up
SOC 2 Type II Audit Certification

* fair usage policy applies
Premium
Provide a custom branded digital collaboration experience for your clients and empower your team with enhanced customizations and workflows.
$

34 USD
$

28 USD
$

47 CAD
$

39 CAD
per admin user/month, billed monthly
per admin user/month, billed annually
3 Admin Users Minimum
Risk Free 14-day Trial
All Standard features, plus:

Layout customization
Enhanced file and data collection
eSignature with PKI (seal)
Branded client login page
Customize email notification messaging
Enhanced Teams collaboration functionality
Integration with third-party storage for enhanced productivity (Google, Dropbox, OneDrive, SharePoint)
Salesforce integration (included on 1yr commitment at US$5/C$7 per month included in price)
1 hour of onboarding & migration support
Business
Scale your business and increase productivity with advanced platform features and customization.
$

48 USD
$

40 USD
$

67 CAD
$

56 CAD
per admin user/month, billed monthly
per admin user/month, billed annually
5 Admin Users Minimum
Free 14-day trial
All Premium features, plus:

Advanced layout customization
Advanced metadata field customization
Multi-professional management capability
Mix 'n match subscriptions for additional professionals
SideDrawer Desktop app for local storage real-time sync
Technical process flow consultation
2 hours of onboarding & migration support
Optional custodial statement integration
Enterprise
Additional flexibilty, & security, control, storage and support for the most demanding enterprises to meet your regulatory requirements.
$

19.00 USD
$

16.00 USD
$

27.00 CAD
$

21.00 CAD
per admin user/month, billed monthly
per admin user, billed annually
3 Admin Users Minimum
Risk Free 14 day Trial
All Business features, plus

Large scale collaboration
API / SDK access
Bring your Own Storage
Customised to fit your needs
INFRASTRUCTURE AGNOSTIC COLLABORATION
SideDrawer Enterprise
The last-mile of data and document exchange between enterprises and clients is increasingly risky. SideDrawer's API-first platform provides a variety of solutions to collect, manage, control access, and distribute data and documents.
Compare all features
Standard
Premium
Business
Enterprise
General
Web and Mobile applications
Real-time sync across all devices
Regional Storage (Canada, US, other)
Multi Factor Authentication
Flexibility in data ownership rules
SideDrawer Desktop (local sync)
No Hassle Experience
Time from Purchase to Client Engagement

Under 2 hours

Under 2 hours

Under 2 hours

SLA
Risk Free 14-day Trial
Offer Service Transparency to clients
Unlimited Collaborators *
97.5% Positive Customer Support Experience
1 click Organized All Document Download
* fair usage policy applies
Mobile
iOS app
Android app
Biometric Authentication
Mobile Secure Form Completion
Mobile Secure File Request Submission
PDF Document Scanning
Standard Support
User guides and videos
Live Chat (Business Hours)

SLA
24/7 Online Support Email Submission
Access to Monthly Webinars for end clients

SLA
Access to Monthly Webinars for Staff and Admins

SLA
Customized Training for Staff and Admins

SLA
Premium Support
Onboarding support

Help videos

Live (1 hour)

Live (2 hours)

SLA
Setup and Migration Support
Salesforce installation and configuration support

Add-on
Technical process flow consultation
Technical assistance to configure environment
KYC and Process Flow review assistance
VPC and Cloud deployment assistance
SSO/SAML design support
API Developer Support
Dedicated onboarding team
Productivity
5 click Account Creation
CSV based Bulk Account Creation
Easy Client Offboarding
Auto Document Population
Advanced Activity Notifications
100% Activity Log
Reminders
Secure User Friendly Forms

Limit of 5

Unlimited

Unlimited
Access to Secure Form Templates
Secure Simple Auto-Organized File Requests
Secure Complex Auto-Organized File Requests

Unlimited

Unlimited

Unlimited
Access to Secure File Request Templates
Form & Request Completion Progress Analytics
Teams Collaboration - internal users
Teams Collaboration - external users
File Management
Multiple Permissions and Access Controls
Granular Permissions (edit, view, no access, plus others)
In-browser Secure Document Viewer
In-browser Document Annotations
File Version Tracking
Bulk File Operations
Bulk Upload (Multiple Docs to 1 SideDrawer)
Blast Delivery (Multiple Generic Docs to Many SideDrawers)
5 click Mass Sensitive Document Delivery

Add-on

Add-on

Add-on
Content Management
Metadata and Tagging
Category Search
Related Content Links
Multiple Unique Metadata Values
Customizable Organizational Structure (Custom Tiles)
Multiple Organizational Containers (Custom SideDrawer Types)
Customizable Information Fields
File Text Search

Restricted

Restricted

Restricted

Optional
* Files are encrypted so search is unavailable other than enterprise where we can deploy an on-prem OCR capability.
eSignature
Simple digital signatures
eSignature with PKI (seal)
Complete eSignature Audit Trail
File Activity with PKI (seal)
3rd Party eSignature Integration
Practice Management
SideDrawer limits per subscription

Up to 150 *

Up to 300 *

Up to 1,000 *

n/a
Create Segmented Environments
Create Branded Environments
Create Templates for all Environments
Mix 'n Match Subscriptions
Multiple Role Based Access
* more are available based on business needs.
Customization & Branding
Your Subdomain (yourname.sidedrawer.com)
Customized vCard
Branded Client Login page
Configurable Client Experience
Branded Notifications email
Branded Mobile app
Custom Email Contents
CNAME Domain (anysub.yourdomain.com)
Features for Admin, IT Teams
Admin Console
Anti-virus scan on every file
Anti-ransomware scan on every file
Role Based Access
Self Managed Account Transfer
Active Directory Integration
Mass Deployment Support
Security and Compliance
SOC2 Type II Compliant Operations
Disaster Recovery Plan
Internal Dedicated Security Team
Multi-Factor Authentication (MFA) for all users
Biometric Authentication (mobile)
Encryption at rest
Exposed file sharing links

No

No

No

No
Encryption during transit
Enforce user MFA
* Email is insecure and file sharing links within email can still be accessed. SideDrawer has no direct link to any file from within an email.
Storage & Back-up
Instant backup of files and data
Compliant data retention policies
Redundant back-up on another cloud provider
Canadian or US storage depending on user's regions
AWS Secure Storage
Microsoft Azure Instant Backup
Bring Your Own Storage
Integrations
Access to Partner Integrations
8Twelve Mortgage Integration
Salesforce Integration
Salesforce Support

Help guides

Help guides
Integration with third-party storage (Google, Dropbox, OneDrive, SharePoint)
Ndex Systems Statement Delivery Integration

Add on

Add on

Add on
Mobile/Selfie User Verification
Enterprise authentication connection
Deployment
AWS Primary
Azure Backup
Multiple Storage Options

Optional
VPC, Bring Your Own Storage
Kubernetes deployments
Infrastructure agnostic deployment
Developer API
APIs for 3rd Party Integrations
APIs for Metadata Enhancement
APIs for Creating Secure Forms

Optional
APIs for Creating Secure File Requests

Optional
APIs for Retreiving Secure Data & Files
APIs for Creating Users, SideDrawers, etc
APIs for Action-based Workflows
Webhooks
Sandbox Environment
UAT Release for Review and Testing
Advanced Roadmap and Functionality Release
Loved by organizations across North America!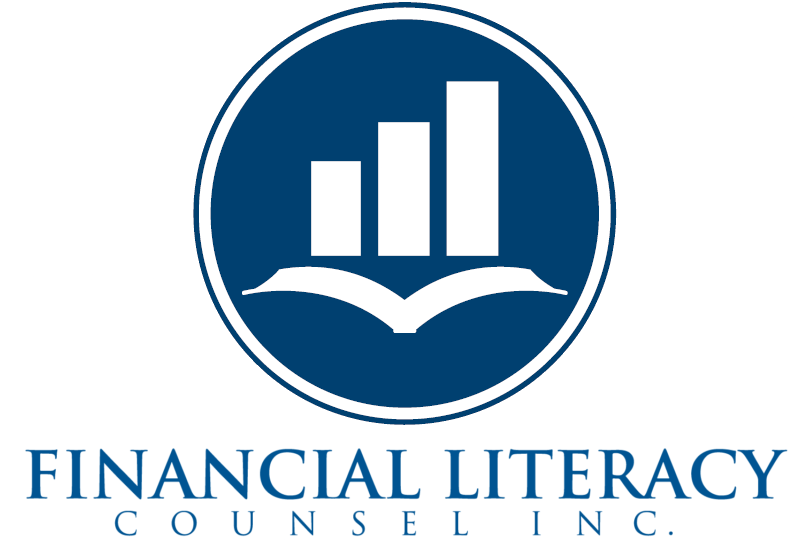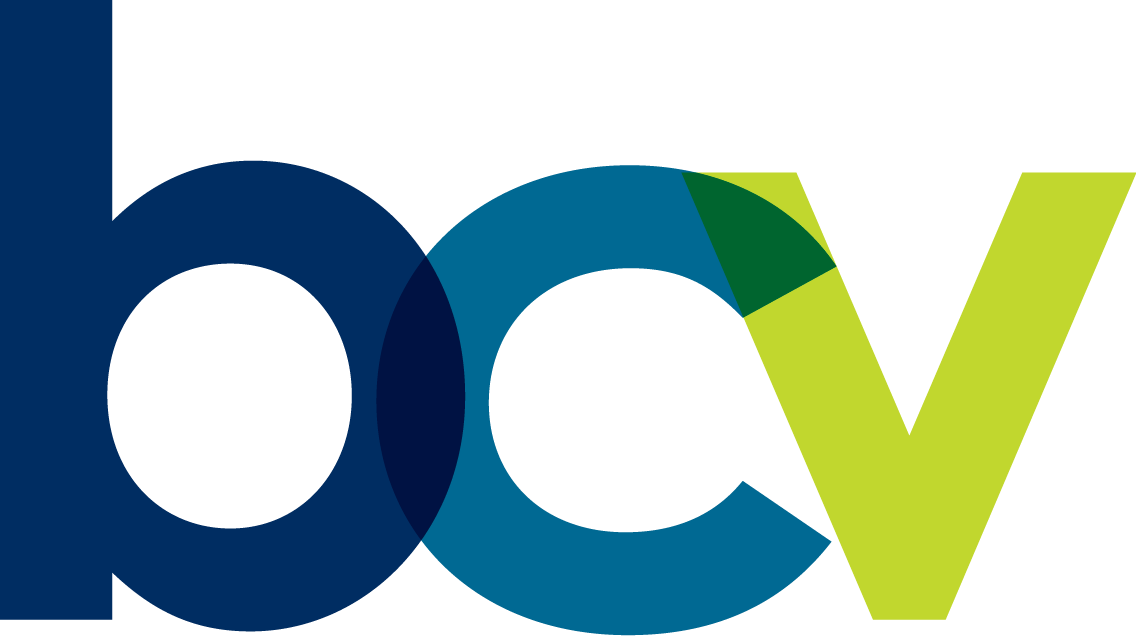 Contact us!
Not sure which option to choose? Need additional users? Want multi-year or volume discounts?
Frequently Asked Questions
What is SideDrawer?
SideDrawer is a life planning and organization tool designed to help you organize all your important documents and information in a virtual filing cabinet. SideDrawer allows you, or any authorized advisors or family members, to have access anywhere, anytime and on any device.
How does the pricing work?
Professional users can choose from 3 packages (Standard, Premium or Business) that come with many different features including the ability to sponsor SideDrawers with enhanced functionality. A subscription package includes access for up to 3 or 5 professionals, depending on the selected package. Professionals are not charged on the number of external users who are collaborating on their SideDrawers, such as clients, household members, external professionals like accountants or lawyers who may benefit from access.

For example, you and your four colleagues will be considered 5 total administrative users. If you choose the Business package on CAD currency and a monthly plan, you will be charged $67 x 5 = $335 per month, which will total $4,020 per year.

This subscription will allow you to create up to 1,000 SideDrawers for as low as ~$4 per client per year.
Is there a free trial?
SideDrawer provides a risk-free 14-day trial to help you confirm the product is ideal for you and your business. The trial gives you access to all the features related to the product you enrolled in.
What forms of payment are accepted?
Upon registration, SideDrawer will ask for you to input your credit card as the payment source. Please reach out to our Sales team if you would like to discuss other payment methods.
How secure is SideDrawer?
Protecting the data you trust to SideDrawer is our first priority. Documents are encrypted in transit, from your mobile device or computer to our servers where they're encrypted again and stored securely. We regularly back up your data to prevent data loss and aid in recovery. Additionally, we host data in secure SSAE 16 / SOC2 certified data centers. Even if we wanted to, we cannot get access to the data as everything is encrypted. This is your clients' data, your business and your information. We are just here to protect them and help you scale and optimize your business.
Where is my data stored?
Your data is stored in your country of origin, either in Canada or in the United States. You chose which country you would like the data stored when you register. We use AWS as our primary storage and back up to Azure for complete peace of mind.
Can I integrate an existing software product with SideDrawer?
Yes, SideDrawer has an extensive API to help you integrate with other software solutions you have.
Is this going to be a lot of work for our firm?
No! SideDrawer is extremely simple to utilize within your firm. Most of our clients are up and running immediately. There is no software to install, and it's designed to be extremely intuitive. Plus, we have exceptional support with a 97.5% positive response experience, so we'll help you along the way!
Is there a learning curve for clients?
No! Our software is designed to be intuitive, and easy to use with typically 2-3 clicks to wherever you need to get to. An Advisor told us they had their 94 year old client navigate through without any difficulty!