SideDrawer solves everything that cloud storage can't
Cyber risks and regulatory pressure around privacy continue to increase. Traditional storage solutions do not address these growing business and security pressures.
Experience a SideDrawer tour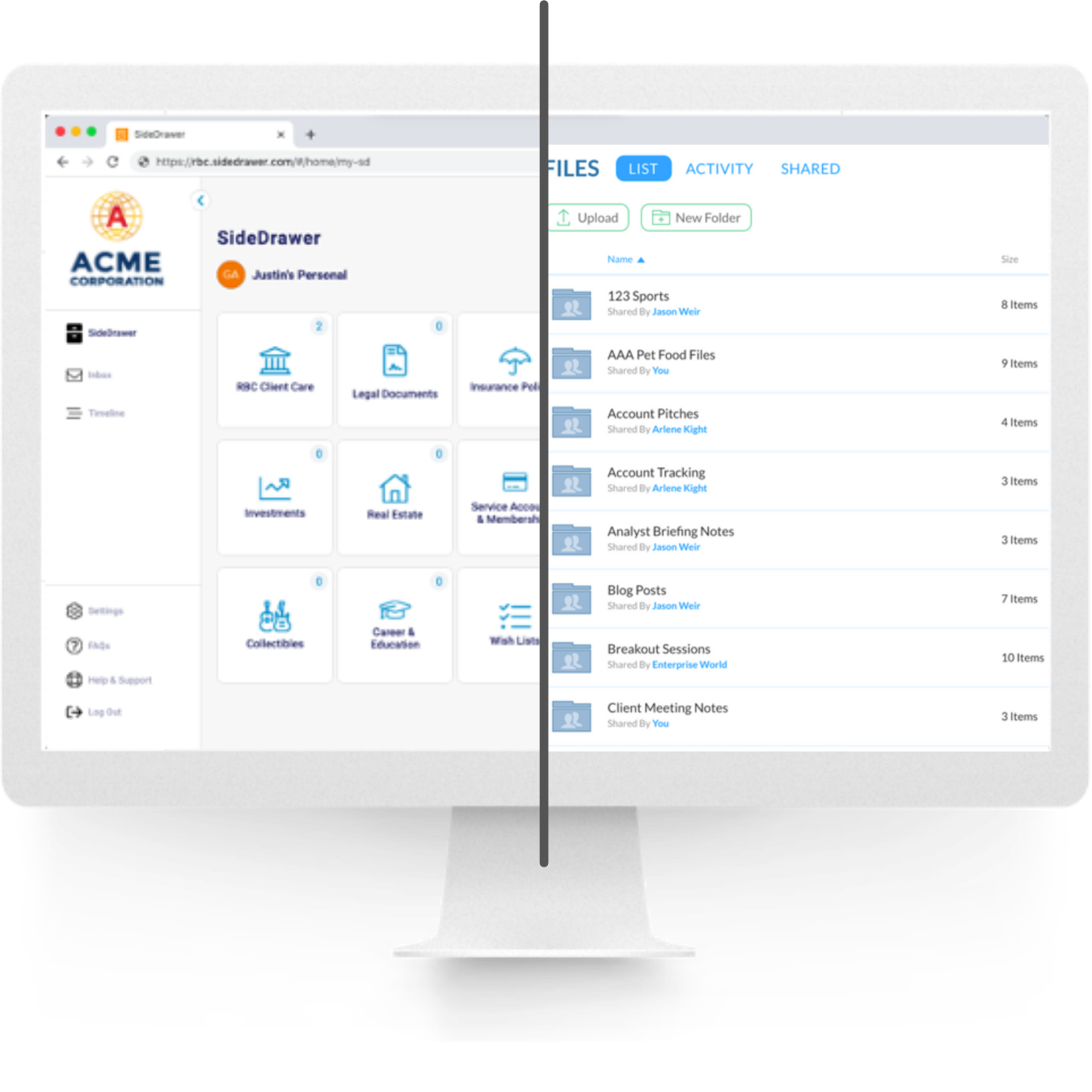 Cloud storage solved for hard drives and USB keys
20 years ago - it was very common for hard drive space to run out, and USB storage keys to get lost or stolen. Cloud storage was a great solution - by offering unlimited, reliable and always accessible storage, these issues were addressed.
So why are we using solutions for 20 year old problems?
Almost every email account, Apple iCloud, Microsoft O365 and Google Suite subscription have essentially unlimited cloud storage included, readily accessible.
Today's problems are:
sharing sensitive information without using unsecure email links
avoiding password protecting links
addressing data ownership and data rights
collaborating securely with external users
preserving privacy of exchanged information
easily manage permissions to control access without calling the IT department
reducing business liability
providing a professional and fully branded experience
meeting increasing data residency regulations.
SideDrawer addresses today's problems, now!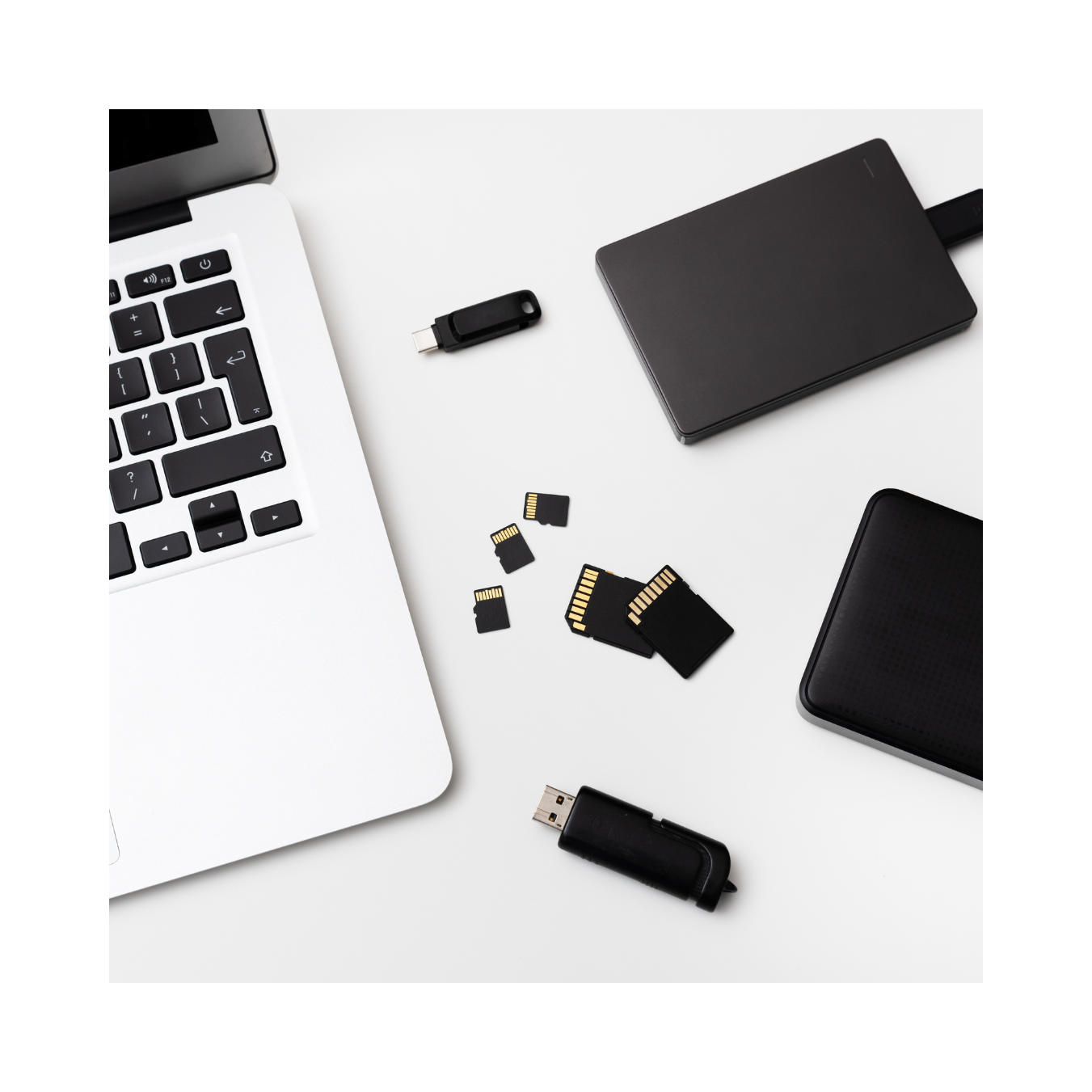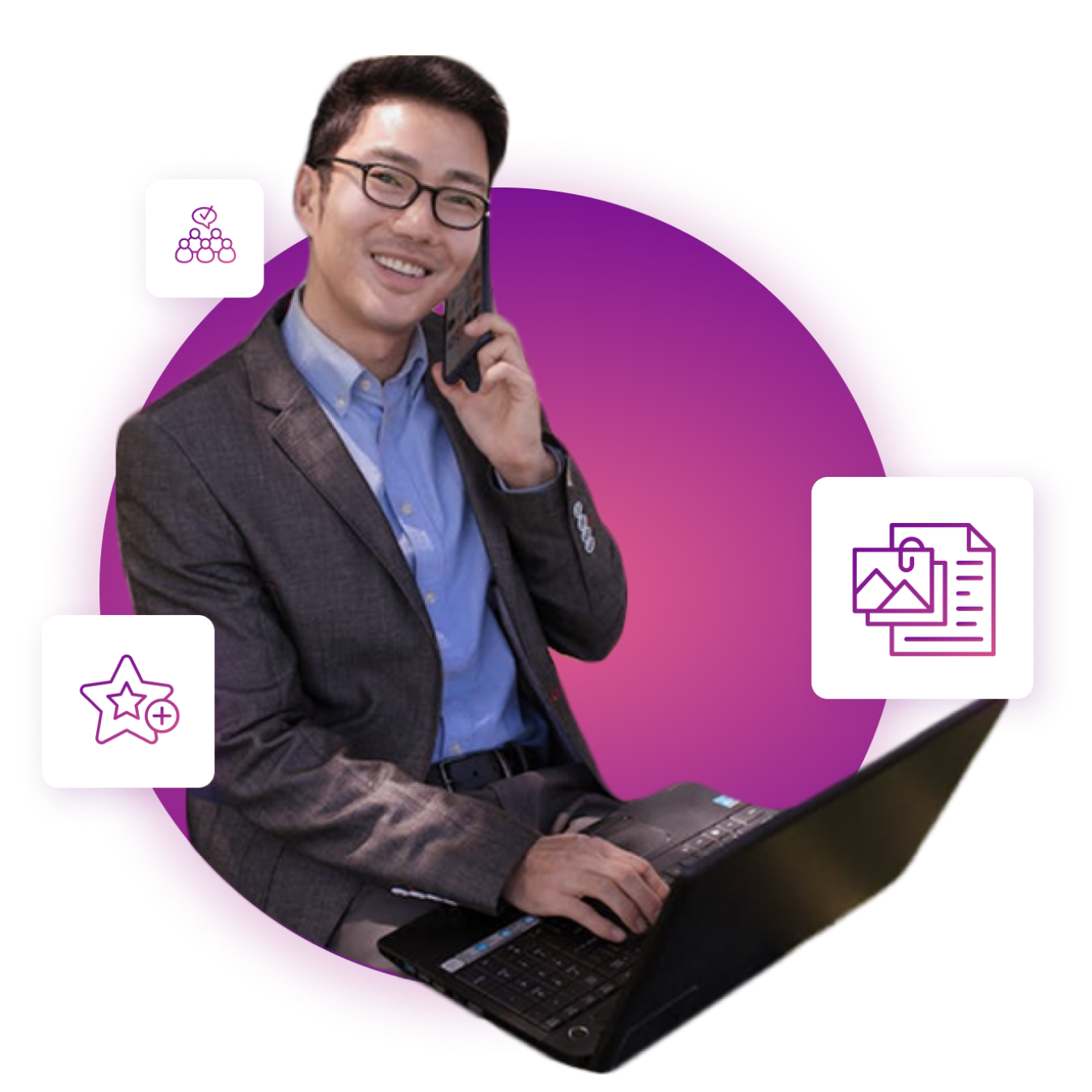 Designed for anyone concerned about privacy
Practical and secure document collaboration that's easy to use and designed to meet your needs.
1. Traditional sharing is reliant on risky emails
Over 5 million email accounts are hacked every day. Traditional file sharing uses direct access links in emails, and we believe this is not a secure method to share any sensitive information. Alternatives like secure email is a very poor user experience.
2. Managing shared links are a headache
Traditional storage sharing links have to be individually created - while they can be password protected, they require additional steps. This is an administrative burden and a poor experience for all users. We believe safe cyber security should not have any barriers for use.
3. Managing user access is a significant risk
Providing individual user access to various folders and files is a risky, time consuming task. Forgetting to remove access of internal and external users is difficult, time consuming and prone to data breaches.
4. Data ownership options
With traditional cloud storage, the subscription sponsor is the owner of the data. With SideDrawer's configuration flexibility, data can be owned by the client, addressing an increasingly important privacy and rights issue.

"If we didn't have SideDrawer – we'd have to re-invent the wheel, and revert back to the traditional ways - and our clients would find us super annoying. Every other platform relies on attachments, or links which are hard to track, easily lost in emails, and creates a lot of frustration. It would be very detrimental."

Bernie Geiss, Head Planner, Cove Continuity Advisors

Streamlining the last mile of data and document collection and delivery
1.

Clients expect more than links to a box
The client experience on traditional sharing hasn't changed in over 10 yrs. Clients are invited to access a particular folder to dump a bunch of things to and they may or may not have access to their important information in the future. We think clients deserve better and our users' clients consistently provide great feedback on accessing their items.

See SideDrawer's Client Experience here >>
2.

Structure leads to scalability
The free-for-all approach to traditional storage means no guidance and no structure, which means no efficiency when you need to engage with tens, hundreds or thousands of external users on a variety of data and documents. We believe guided-organization provides scalability to any business.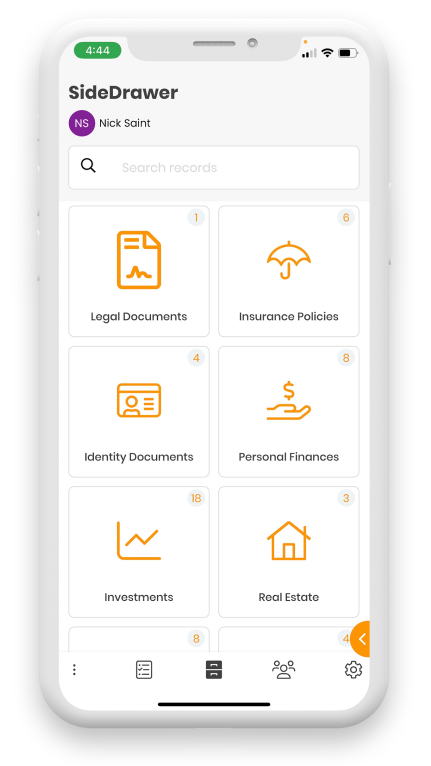 "We still use Sharepoint within our team, but SideDrawer is used for sharing externally with clients. It's much easier and far more convenient."

Frank Gasper, Founder, CSR Wealth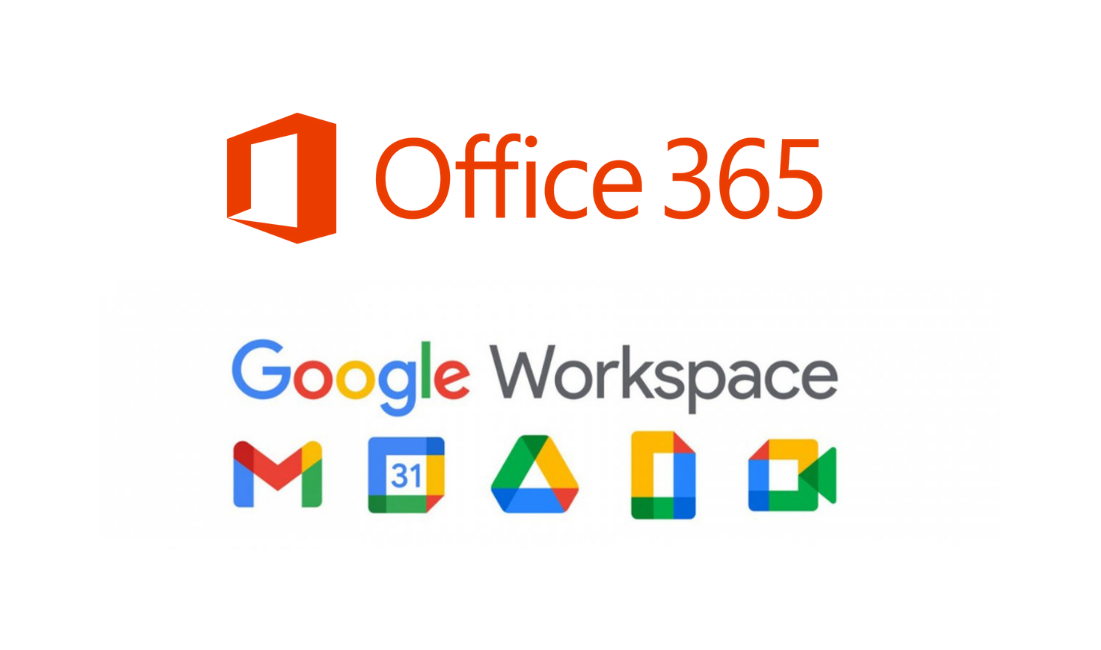 NO NEED FOR SILO STORAGE ANYMORE
For Microsoft O365 and Google Workspace users, SideDrawer is a natural fit
Microsoft O365 and Google Workspace include subscriptions to their own integrated cloud solutions - so having silo'd storage in Dropbox, Box.com, Sharefile, etc is unnecessary cost.
SideDrawer is a perfect complement with our intuitive client-facing portal, embedded workflows, direct API-integrations, more secure handling of access management, collaborator permissions and secure data and file collection.
COMPLETE ENTERPRISE SOLUTION
SideDrawer is 100% Salesforce enabled
A fully secure, bi-directional, document management platform with a native Salesforce Lightning Web Component, and Communities-enabled with SSO.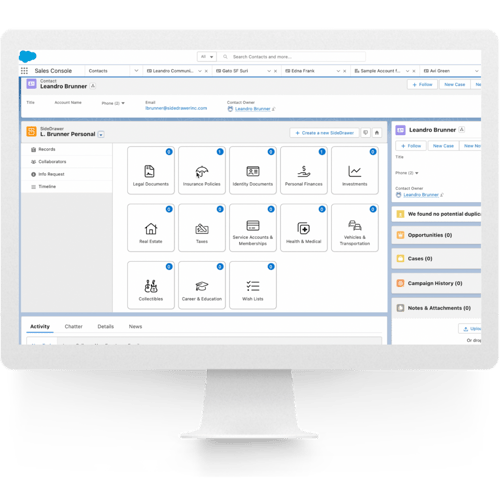 See how digital vaults address key failures of traditional solutions
Watch our short video explaining SideDrawer
Schedule a SideDrawer demo!
SideDrawer
Have a Question?
Customer Support

Business Development
Follow us on
Copyright © 2021 SideDrawer Inc. All rights reserved.