SideDrawer is designed to promote your brand on every interaction, with every user
Whether you engage with your clients, their family, or their invited collaborators, your brand is front and center.
Start with your own branded login page
yourname.sidedrawer.com
You can further customize your own unique login experience right from the start.
(For Enterprises, SideDrawer can be completely embedded into your environment.)
You've created your own branding, so let it shine!
Through our platform, you can represent yourself in ways never before possible.
Your logo, font and branding are everywhere
Pick the fonts, iconography and the color schemes that align with your individual branding.
Have colleagues with different branding? No worries, the platform accommodates multiple brands.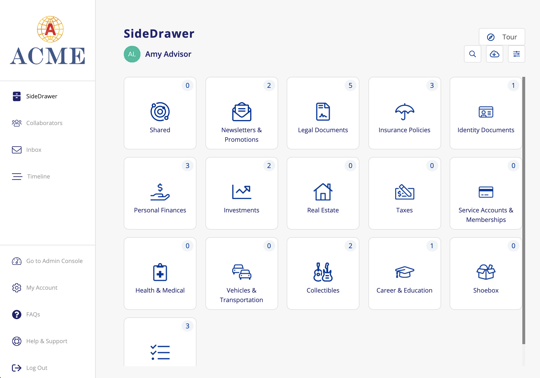 Customize organization to your processes
Your family binder, your intake forms, your work product delivery, they're all unique to you.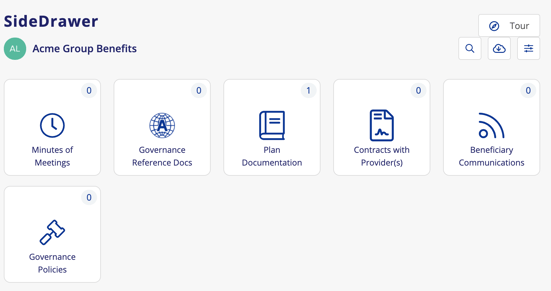 Create the Tiles needed to scale
Our Tiles are not folders. These are organizational categories that allow you to customize how you manage your business.
Create multiple unique SideDrawer Types needed to suit your business and the nature of your various client engagements.
Customize the iconography and your client's experience from our library of 8,000+ icons!
Our fully branded mobile app provides functionality when you or your clients are on the go
No digital experience is complete without a fully functioning mobile app that gives flexibility of use.
Mobile app adjusts to your branding
Your branding extends to our elegantly designed, seamless mobile experience
The productivity extends with our document scanner, and desktop like experience with a native iOS and Android app.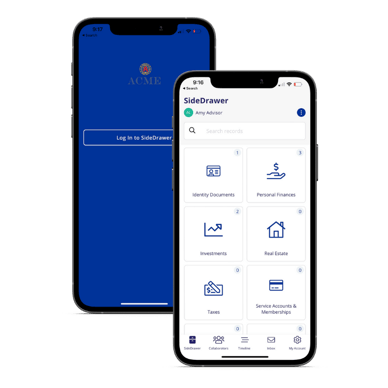 Want to customize the copy of any of our 15+ messages?
Truly Enterprise grade capability on a turn-key platform.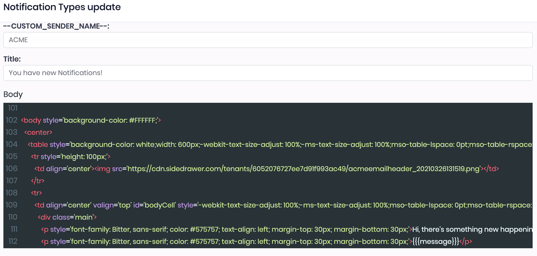 Our Notifications can be modified to reflect your business tone
We recognize each business has a unique 'conversational style' and we respect that.
You're welcome to change any of our growing list of Notifications by yourself, or with our help.
A branded experience creates trust, confidence and comfort when exchanging sensitive documents with clients.