Managing clients using attachments and links is a waste of your time (and increases your cyber risk)
Efficient Guided Organization
These are not folders with fancy icons. We reinvented the file structure to represent exactly what a filing cabinet is - right down to the scribbles on the manilla folders.
(Yes, you can still pick a fancy icon from our library of 8,000!)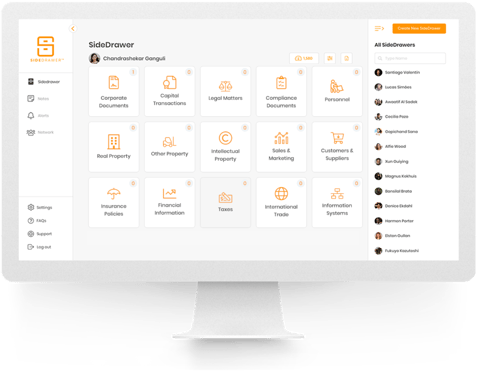 Works with your existing document storage
You've already invested time and effort in organizing your own local files - so you don't need to change it just to have a more efficient, secure and client-friendly experience.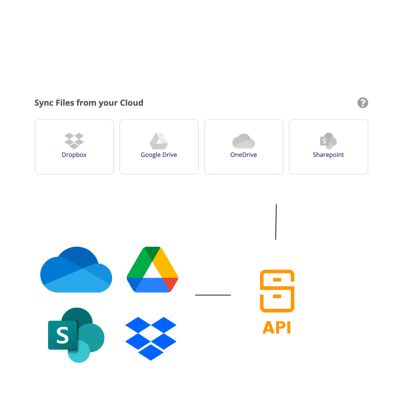 We sync to your existing storage provider
Our platform connects via API with your existing document storage to streamline the delivery of client-facing work product.
(For Enterprises, we have even greater flexibility on the connection possibilities.)
Collecting client information is disjointed
Sending clients to complete forms on one platform, then asking for documents via email, or providing a cloud storage link for uploads is a horrible user experience, full of cybersecurity risks and admin inefficiency.
Info Requests will save hundreds of hours
Create standardized templates and requests and send to a single or hundred+ clients instantly.
Collect information, receive documents which are automatically organized, and get instant notifications with each activity so you're not guessing anymore.
Completing fillable PDFs is time consuming for clients
Sending an attachment to be completed on a client's desktop, to be emailed back to you, comes with its own cyber risk. It is also a poor user experience, and results in operational inefficiency as you can't track progress of completion.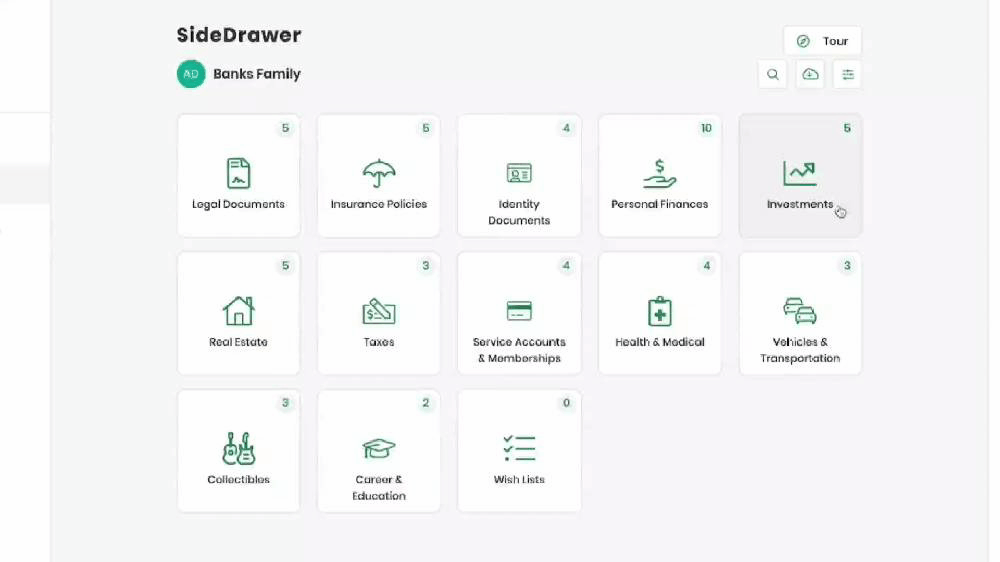 Simplified PDF completion and eSignatures
Fillable PDFs can be completed within our secure environment, with no data leakage outside of our platform at any point. Best of all, you get notified as your client is completing them.
Clients can sign any document as well, with more verifiability than most signature platforms.
(Need a signature seal? We have that too.)
Templates accelerate onboarding
Pre-populating evergreen documents (engagement letters, forms, etc) in a SideDrawer materially improves admin efficiency, and offers an excellent client experience.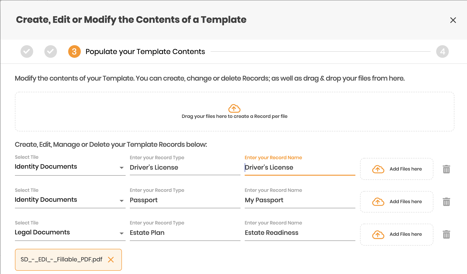 Create a variety of Templates for your unique engagements
No more crafting emails with important attachments that will get lost in your client's inbox, causing 'search' frustration when needed.
Our Admin Console is feature-rich for productivity and client management
A separate application that is used by managers, compliance, operational teams, Advisors, and admin staff to streamline their operations.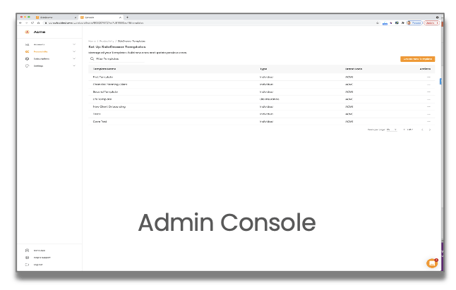 Looking for admin efficiency, and a superior client collaboration experience?
We're proud to get this type of feedback:
"The new clients I've brought on recently are really enjoying SideDrawer! It's easy to use, they are in control, and they can use it at their own discretion without me hand holding them through the process. It's saving me time, and they feel more in-power over their sensitive info. It's such a win-win-win scenario for me, my practice and my clients!" - Mallory McGrath, Founder & CEO, Viive Planning